-
Gaming
(
http://www.consolecity.com/forum/forumdisplay.php?f=46
)
- -
Cuphead
(
http://www.consolecity.com/forum/showthread.php?t=235900
)
| | |
| --- | --- |
| CAPninja | October 6th, 2017 08:26 AM |
---
Cuphead

This game is a work of art. From the hand drawn graphics, the story, and the old school difficulty. I love everything about this game.
| | |
| --- | --- |
| Jerome | October 6th, 2017 10:31 PM |
---
I'm really enjoying it. Even the music is fantastic and fits this game so well. Two days ago I made it to Inkwell Isle 3, and I think I've defeated one of the bosses, and completed one of the run and gun stages.
| | |
| --- | --- |
| bigloser | October 7th, 2017 09:06 AM |
---
2017 might go down as my favorite year in gaming. The amount of great games, from all genres, PUBG, Resident Evil 7, Nioh, Zelda, etc, etc. But even in one of the greatest years in games, I think Cuphead might be my favorite.
First off, visually it's a masterpiece. But even if you strip that away to it's core gameplay, it's still a great game. Must own, one of those games that as soon as you pick up the controller, you know it's an instant classic.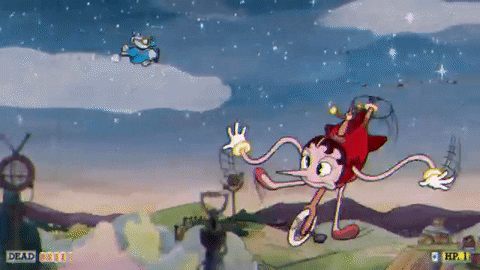 The soundtrack is also excellent...
8bit is doing a pretty cool limited release of the soundtrack of vinyl.

Pic of the records. I can't seem to get the preview to work...
https://cdn.shopify.com/s/files/1/05...g?v=1497565759
| | |
| --- | --- |
| CAPninja | October 9th, 2017 06:59 PM |
---
Took me 2 days to beat that damn Dragon and get off island 2.
All times are GMT -5. The time now is

12:26 AM

.
Powered by vBulletin® Version 3.6.4
Copyright ©2000 - 2017, Jelsoft Enterprises Ltd.